Introduction
Our successful franchisee Lindsey Berry owns Rochdale and building on the success of her first franchise at Failsworth, her school is Rochdale is now in its fourth year and it has grown from strength to strength. Lindsey trained in Performing Arts at The Manchester College whilst maintaining a full time job working with the homeless a job that she had done for 20 years, she was also a single mum bringing up her adorable daughter Ferne. Through this is was clear Lindsey would excel at multitasking thus leading her love of Performing Arts to business. As a huge support to Footlights founder, Jo Fisher, Lindsey was a part of building this entire business from its roots and learning on the job alongside Jo Fisher, and within a couple of years wanted her own franchise. She has since opened three franchisees to huge success and her daughter who is now 24 has two of her own. A true Footlights family.
Footlights Rochdale delivers quality performing arts training and aims to ensure that each child gets the most out of their experience by building upon essential life skills and instilling confidence, whilst having lots of fun and meeting new friends. There is also the option for students to audition for professional work in film, theatre and modelling via our agency, Footlights Personal Management (recent successes include Game of Thrones and CBBC series 'KATY'
Book a free trial today at Footlights Rochdale today and see for yourself.
We have superb progression rates from our schools, with the majority going to performing arts colleges and drama schools.
You will find us friendly, energetic and an encouraging company for your child to thrive in acting, singing and dance. We have robust processes to keep your child safe, our staff have DBS status and we always have a first aider at each of our venues. Please feel free to read our safeguarding policy.
We have high retention rates with over 85% of children at each of our schools staying with us for over 5 years, we also have superb progression rates form our schools with the majority going to performing arts colleges and drama schools.
Want to know more? Why not take a look at our FAQ's
Class Times
Saturday
9.30am – 11.00am
Tiny's (3 years – 6 years)
9.45am – 1.00pm
Main School
1.15pm – 2.15pm
Extra Dance Class (Ages 7 plus) Ballet & Tap / Street Dance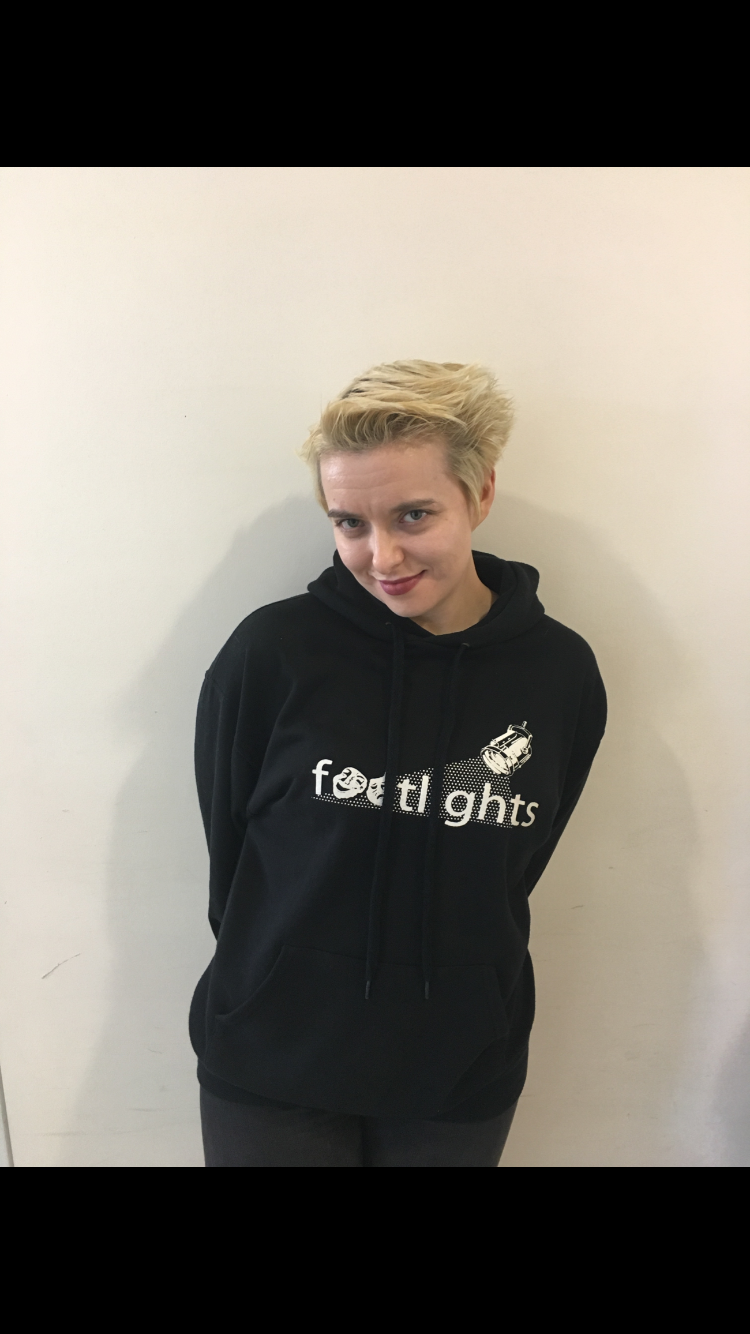 Rebecca White
Acting Tutor
Rebecca has been active in improvisation, theatre and TV roles since 1998 and is now a well-known stand up comic. She is a versatile character actor, very good with comedy roles with a flair for playing old ladies. Rebecca is an experienced theatre director, writer, drama teacher and stand up comedian. Her qualifications range from a BTEC in Performing Arts, Theatre Directing and Performance, Television Acting and BA (Hons) in Media and Performance. Been part of the Footlights team since 2014.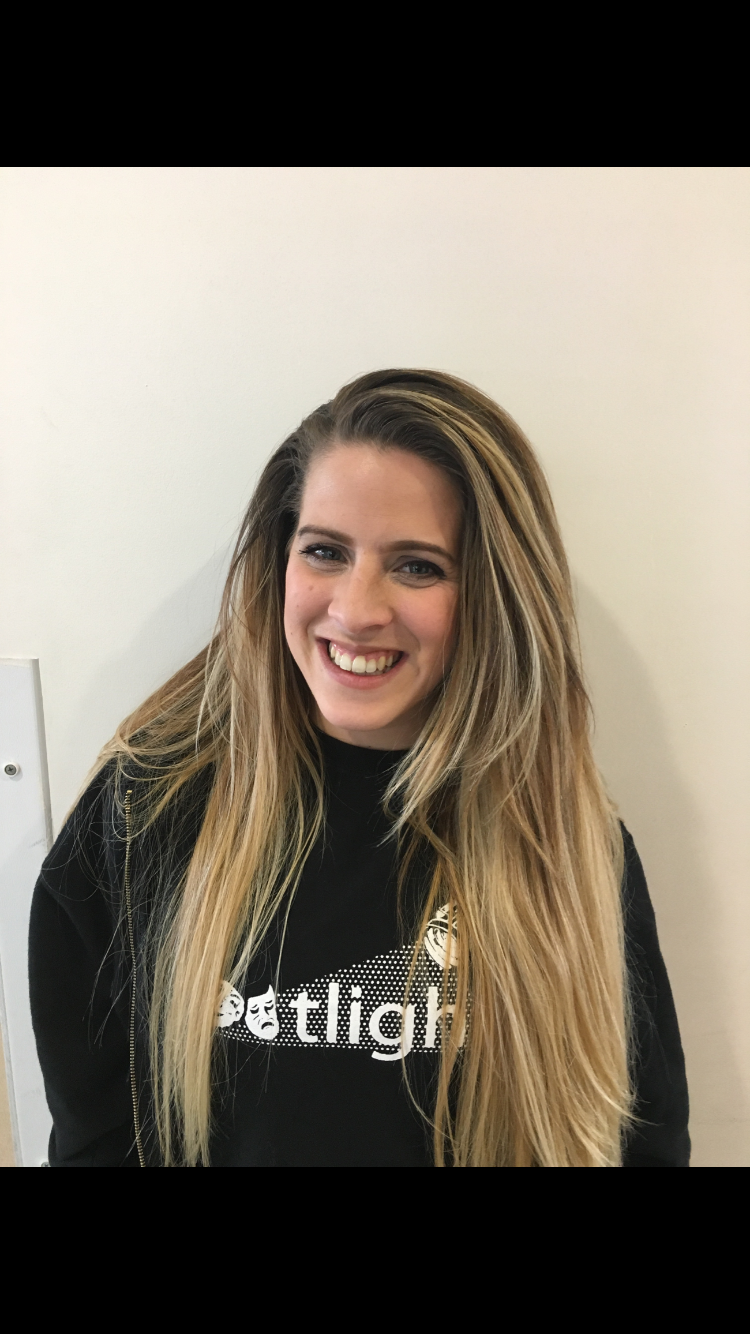 Josie Lewis
Dance Tutor
Josie began dancing at the age of 8 and spent the majority of her childhood travelling the UK, competing at various competitions, and gaining championship status in a variety of styles. She started teaching her first class at the age of 15, qualifying professionally at the age of 17, before going on to become a judge at various dance competitions around the UK.
Her qualifications include a National diploma in Performing Arts, National Diploma in Stage Craft, Associate level teacher in Freestyle, Disco, Street & Cheerleading, Gym Instructor level 2, Level 3 Nutritionist, and currently working towards her Licentiate dance teachers qualification, which will take her one step closer to becoming a qualified dance examiner around the UK. Been part of the Footlights team since 2015.
Stephanie Byatt
Tiny's Tutor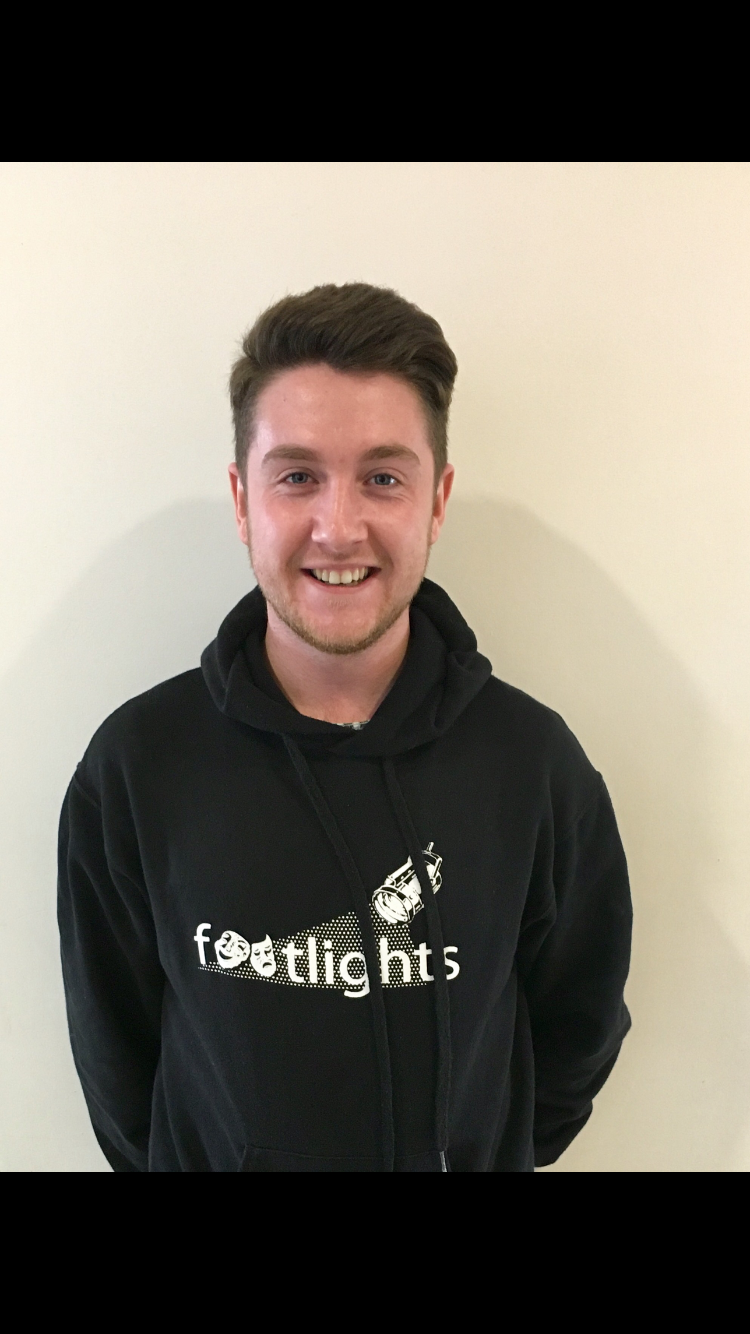 Aaron Doherty
Front of House
Aaron is our face of Footlights Rochdale and has been involved with Footlights since his younger siblings enrolled at our school on our first open day in 2013. Since then Aaron went to live in Tenerife. His background is in Silver Service Hospitality and a PA for the CEO of a large home furnishings company. From this background his skill set has been so transferable into our role of Front of House. On his return to England he became heavily involved in Footlights, working in our Footlights Rochdale School and our Footlights Office doing all the background work. Aaron's professional and friendly attitude to work makes him the perfect addition to the Footlights team. Been part of the Footlights team since 2016.