Five extraordinary stories spanning nearly 100 years. Your pupils will witness the impact of hate crime using actual accounts from the past and present day, portrayed in a contemporary dramatic style. This play will raise questions around racism, homophobia and gender stereo types, opening up frank discussions around Hate Crime in a safe environment.
In 1919, Charles Wootton, a 24-year-old ship's fireman is pursued by two policemen and a crowd of around 300. Wootton is hurled into the Liverpool dock waters and pelted with bricks and rocks as he tries to swim. His crime? Having black skin. In 1993, Stephen Lawrence, an A grade student who happens to be black, is sitting at a bus stop in London as a group of white youths approach.
Over half a century ago, the Sexual Offences Act 1967 decriminalised homosexual acts between two men over 21 years of age in private in England and Wales. In 2010, a 17 year old gay man is excited to be going to Manchester for the very first time when a group of Asian men set upon him, leaving him lying in a road wishing he was dead.
It was an incredible performance, when I saw it, it needs to be seen widely! What a powerful message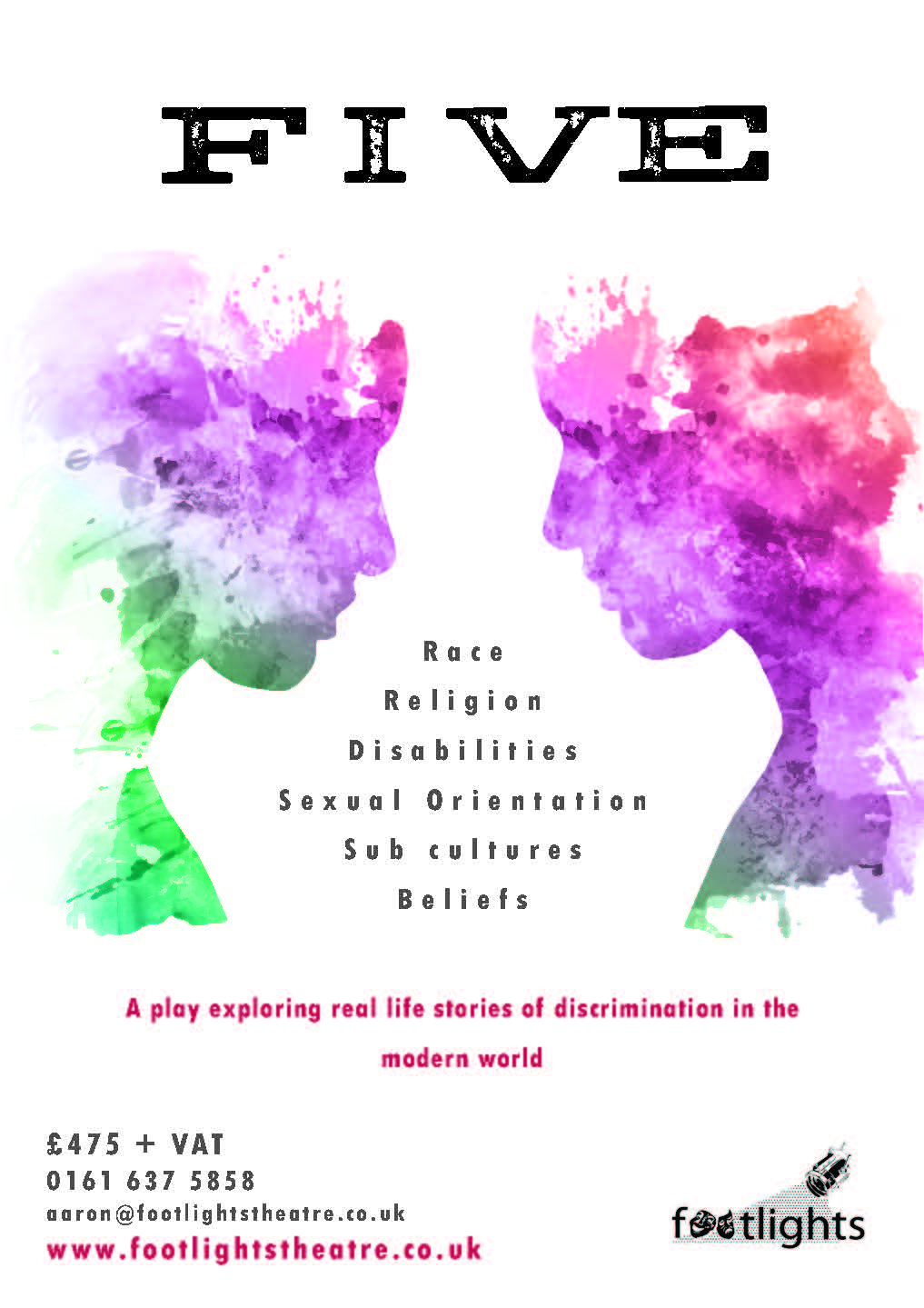 It's a normal Saturday night in a kebab shop in inner city Manchester and Sabia orders her usual chicken dinner. She wears her Hijab proudly, not minding that other girls her age don't understand her belief. Her faith is a journey, but events of that night mean Sabia's life would never be the same again…
Email jo@footlightstheatre.co.uk or aaron@footlightstheatre.co.uk or call 0161 637 5858
Fabulous – Very powerful production, well done